Hello Gents!
I'm currently building my 1984 AMC Eagle Wagon for competition in a 2015 NASA event. Why? I like weird cars, and it's actually quite a competitive car despite it's major lack of power (121 HP when new) from the 4.2L I6.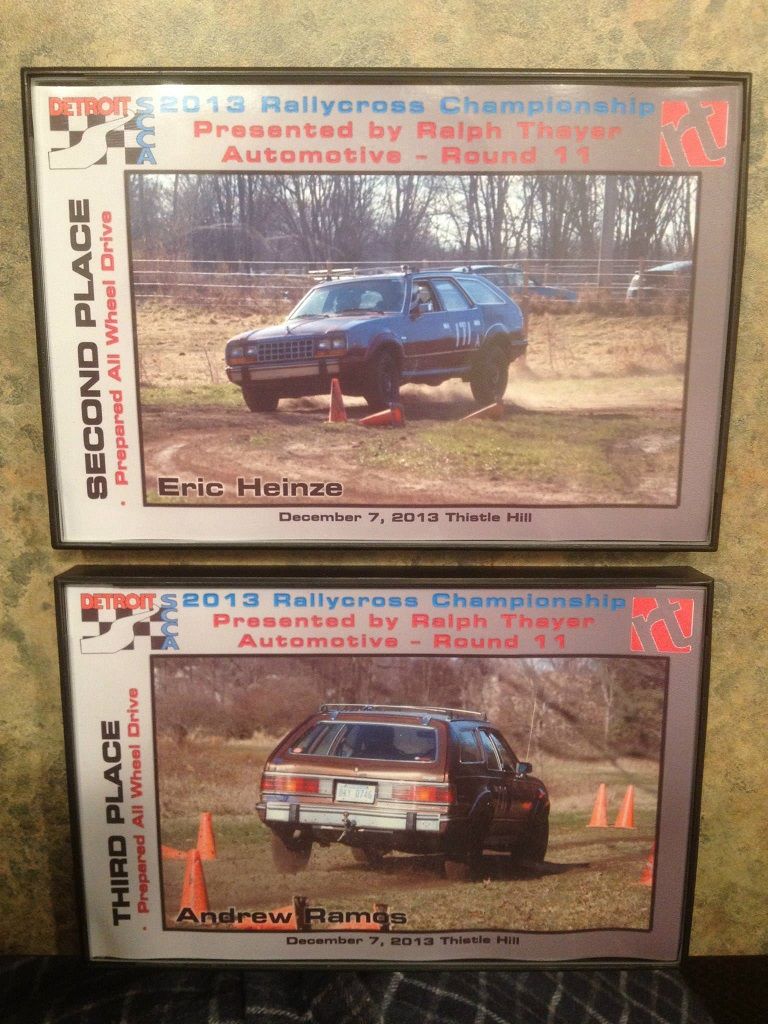 I'm not new to building cars and racing pavement, but to actual stage rally, I'm very Green! My particular car has won classes in stock and prepared form at my local Rally Cross events. This agitated quite a few people with 300HP STI's and Evo's
No offense, I like those cars!
Anyhow, I want to compete in stock class. The car is not modified, save for a larger than stock trans cooler, race seat, and the headliner that fell out ; ) And, the BIG DEAL, a replacement carburetor.
Here is my main question. I intend no offense or bad feelings, I just don't quite understand the rules.
My particular car likely makes all of 90 Crank HP, has lots of blow-by, and pushes all the power through a 3 speed automatic to 2.53 ratio open axles!!!
I don't understand how a stock 300HP Subaru can modify the boost controls and change a tune on the car in Stock class, but I can't update the carb to gain reliability, even when it's from an earlier AMC engine.
I see in the rules, I'm not allowed to change a Carb. I changed the Carb, because the old Carter required enough vacuum lines and wiring to run as the space shuttle, and is very unreliable, not to mention I could no longer get a rebuild kit for it. The Motorcraft that replaced it is simple, and offers no big performance advantage, save for easier tuning.
I'm just out to have fun the with car, but would like to compete in a stock class to actually have a chance. How could I possibly appeal the rules, or request an exception? The car weighs in at about 3400 without cage, and makes likely 70 WHP!
Anyway, no hard feelings I hope, I just want to understand the rules! Looking forward to future competition with you all.
All the best,
Eric